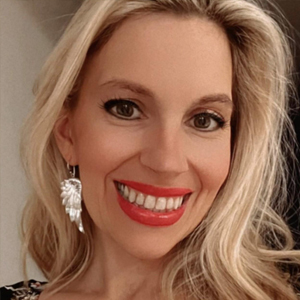 Nicole Crowley
About Nicole Crowley:
Nicole is here to Inspire curiosity, Ignite a spark, Empower you to show up for yourself , Activate a remembrance in you and Heal what is holding you back from being your true authentic self, the beautiful soul that you are!
Through her life experience and certifications there are many tools she uses to help her clients step into limitless living, and creating wild abundance in every aspect of their lives!
She is an Emotional Resonance Clearing Practitioner and Wealth Alchemy Practitioner as well as a Seichim Healer and Akashic practitioner. She also works with quantum frequencies to support both herself and her clients through the deep work she does.
Everything she does is about helping empower you to the remembrance of the magnificence you are and break through the conditioning and programming that's been holding you back!
As an Emotional Resonance Clearing Practitioner she uses 5-element theory, NLP, acupressure points, naturopathic guidance and energy clearing to help her clients discover and clear the underlying patterns that are leading to negative physical and emotional manifestations in their lives. She also focus on bringing the elements into balance and alchemizing them so you can tap into the superpower each one holds within you.
Wealth alchemy involves emotional resonance clearing plus dimensional and chakra work. This is where we really focus on generational clearing and stepping into true worthiness and deserving.
She has a beautiful mission of raising the consciousness of the planet and bringing people to Divine Unity.
My complimentary offer:
30 minute elemental clear where we look at the underlying pattern and clear the stuck and stagnant pathologies and emotions around a specific focus.