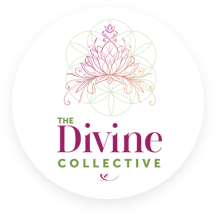 Welcome to our team of helpers and healers. They are here to support you and to be a guiding light as you journey inward.
Below are some gifted healers who specialize in the Akashic Records but also come with an array of modalities such as emotion and body code, hypnotherapy,neuro linguistic programming, reiki, yoga therapy and so much more.
We invite you to explore each one to see who resonates and book in your complimentary reading/experience.
You are safe, you belong and you are loved!
Are you a seeker, spiritual junkie, healer, intuitive, teacher, wizard, witch, oracle, psychic, or clairvoyant? Join Us!
What is the Divine Collective?
The Divine Collective is a gathering of sacred souls to raise the vibration of the planet, shine our light on the world and create a ripple of love.  This is done through our own journey with our soul and divinity. The journey is continuous and infinite and no matter where you are on your path, we welcome you here.  This is a safe place to continue your growth, expand your consciousness, and evolve your human experience.
There are 3 aspects to the Divine Collective:
The Divine Collective Community, The Divine Collective Academy, and the Divine Collective Counsel
The Divine Collective Counsel is for those who KNOW they are lightworkers of the world and want to step into their own personal power.  It is ideal for those who have a business or wish to create a business within the healing and teaching space.  This is ideal for heart-centered business owners who are seeking additional support to have the deepest level of success in all aspects of life.  The requirement to be on the Counsel is to have taken the programs Ignite Your Intuition Level 1 and 2 (Soulcare coach) and Ignite Your Business.
Please note: the cost to be on the Counsel includes the course tuition.
The Divine Collective Academy is for those who are ready to become master students and dive more deeply into their sacred journey.  Once courses are complete anyone in the Academy may uplevel to the Counsel.   All the courses offered through Rose Hope are part of the academy and students can take classes a 2nd time, any time.
The Divine Collective Community is for those who have a desire to change their world by learning and sharing. Complimentary access to monthly events, healing sessions and savings on all programs.
Ready to step in?  Click here to explore more about these opportunities!
I look forward to the opportunity to work with you!